Cloudauthority can get you Azure certified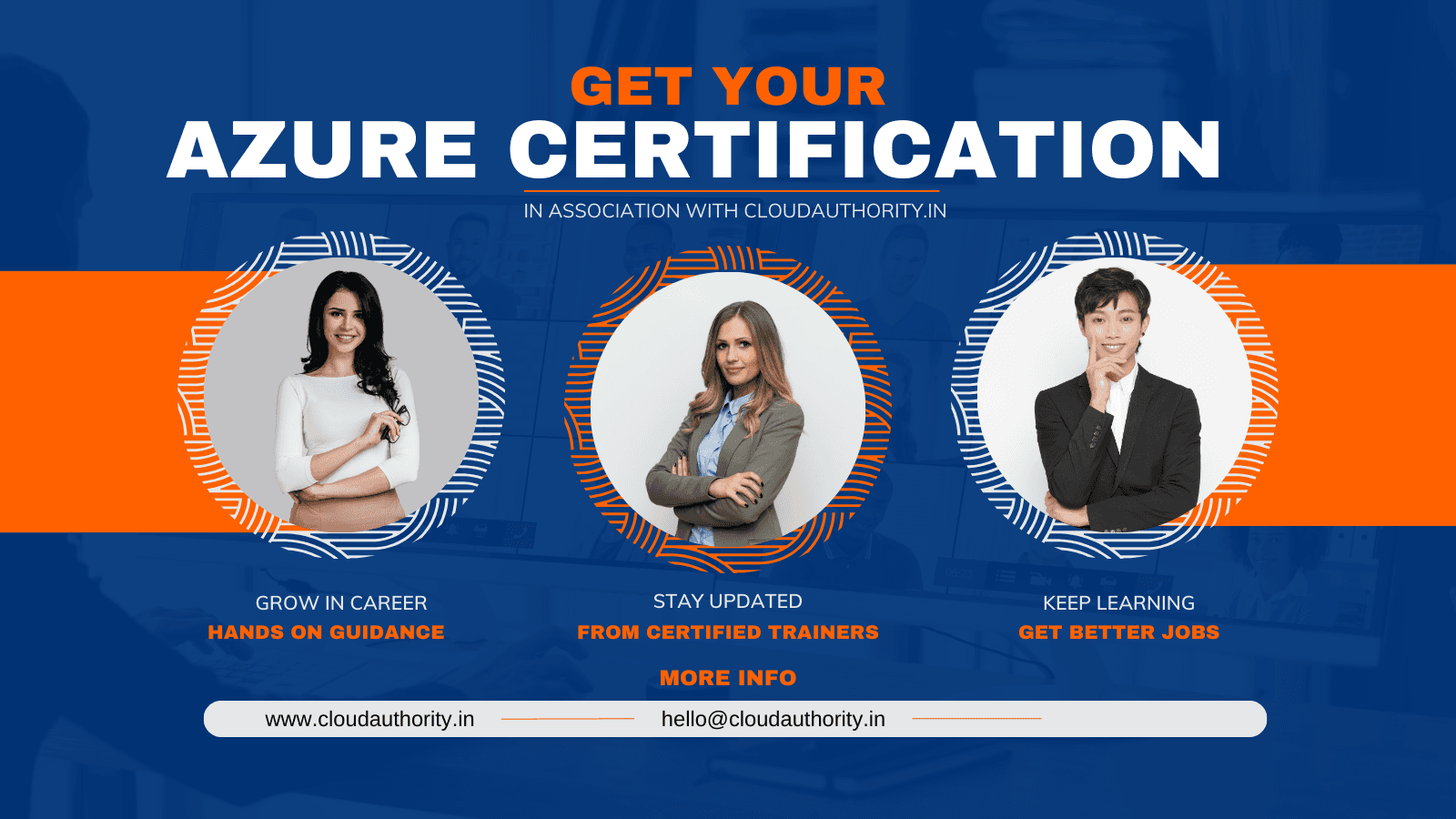 We are Frontendeng.dev have been covering a lot of topics around frontend engineering. However, we do realize that one great way to improve your career and prove your capability is to earn official certifications that are widely respected in the industry. We have parntered with Cloudauthority.in which going forward will provide you content around cloud computing, certifications and give you access to real trainers with decades of experience in the industry.
Please visit cloudauthority.in for signing up for their newsletter.
Why Azure and other cloud certification matters.
Cloud computing is one of the most significant technological disruptions of the last decade and has created a substantial demand for individuals who understand this technology. However, there are far too many platforms and technologies involved under this umbrella term, making it challenging to assess engineers in this field. The benefit of cloud certifications is that they put you on a predictable learning path with clear objectives, providing both breadth and depth in cloud computing topics.
Cloud certifications essentially inform your employer that you possess fundamental knowledge and skills in this field. Furthermore, cloud certifications often require continuous renewal, which also demonstrates that you stay up-to-date with the latest industry developments.
How to get my cloud computing certifications easily and quickly ?
One excellent way to put yourself on the path to success in achieving cloud computing certifications is to understand which certifications you should target first. Then, subscribe to the top content generators in this field and consume their content on a daily basis. This will provide you with a lot of exposure without having to spend hours reading books.
If you are stuck, talk to real trainers and certified professionals in this field who can give you proper one-on-one guidance.
cloudAuthority.in can provide you all this guidance towards earning your cloud certifications.
---